Who Are We:
​
The
Red Knights Virginia 8 Motorcycle Club
is a club for members of the fire service, and their families, who enjoy riding motorcycles. Membership is open to ALL firefighters & EMS, active or retired, volunteer, or industrial, who have access to a motorcycle and hold a valid motorcycle drivers license. Spouses, members children, boy/girlfriends are also welcome as Social Members. So have a look around, and contact us to tell us what you think.
Visit our
membership
page to download our application.
Vision of Rose Photography (VRP) is partnering with Red Knights Virginia Chapter 8 for our THIRD year in a row to raise funds for their non-profit as well as the VRP Christmas Angels.
Come out and pose with some hot bikes while having your portraits taken! If you own a bike, bring it! The shoot will take place on SUNDAY JUNE 23RD!
Investment: $50 donation (+ $2.00 processing fee)
You'll receive:
- Personal camera time with the bike of your choice or bring your own bike!
- 20 high res images uploaded into an online album with printing and sharing rights to all

Add another bike with a wardrobe change for an additional $25!

*Arrival times will be assigned to everyone between our shooting times of 4P - 6:45P. You are welcome to request a specific shooting time on the check-out form. Specific times are first-come first-serve.

Location will be local to Petersburg, Colonial Heights, Prince George, Hopewell + surrounding areas.

"The Red Knights are an organization of Firefighters and EMS and their families. Our local chapter has participated and raised money for many other organizations to include but not limited too: MCV Burn center, Helping Hands Carnival, Quinlins Toy Drive, and given money to families who have lost their home due to fire. " $35.00 of the fee goes towards this non-profit.

Funds raised will go towards helping their cause as well as $15.00 of the fee will go towards VRP's Christmas Angels; which is used to help families in need during Christmas and throughout the year.
SIGN UP HERE:
http://www.visionofrosephoto.com/bikerbabes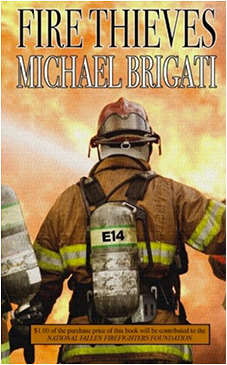 Click the photo if you would like to order your copy of Fire Thieves. Make sure you select that you are affiliated with RKMC so $1 can go back to Red Knight Chapter 8.



---
The Red Knights Virginia Chapter 8 website is always being updated so check back often!